Guru Nanak's Nirmal Panth to Khalsa Panth

State of the Panth and next steps:
Where are we? Where are we going? Where do we want to be?
Guru Nanak Sahib's 550th Parkash anniversary is being celebrated across the globe.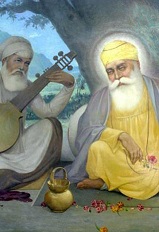 Guru Ji's Message is evergreen and relevant to all times and places. As we celebrate so we also reflect on the state of the Khalsa Panth today. We ask ourselves if we are the true followers of the Sikhi preached by Guru ji. If not, then we need to rediscover Sikhi in its pristine form.
The True Source for doing that is Gurbani in Sri Guru Granth Sahib as ordained by Guru Gobind Singh ji. The Singh Sabha Movement started by Gursikh scholars in the second half of the 19th century was a milestone initiative in Sikh tradition to guide ourselves back to the Sikhi as taught by Guru Nanak Jot and Jugat over a period of 239 years from 1469 to 1708.
Today, we have hundreds of gurdwaras and Panthic jathebandis. There is no shortage of paper and electronic information and publications about Sikhi. We need to lay the foundation for Sikhi milestone achievements for the next 50 years as we celebrate the arrival of Guru Nanak Sahib 550 years ago.
We need to spread Gurbani-based guidance about the most pressing issues facing humanity today.
Below are links to some selected articles by Sikh diaspora scholars for special publications by Gurdwaras and organisations commemorating Guru Nanak Sahib 550th Parkash Divas: