Sikh Missionary Society U.K. (Regd)

10, Featherstone Road. Southall, Middx, U.K. UB2 5AA

Tel: +44 020 8574 1902

Fax: +44 020 8574 1912

Reg Charity No: 262404

Sikh Reht Maryada
The Code of Sikh Conduct and Conventions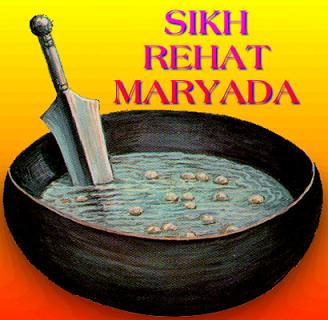 This document is the Official Sikh Code of Conduct. There were a number of unsucessful attempts in the eighteenth century following the death of Guru Gobind Singh to produced an accurate portrayal of Sikh conduct and customs. These attempts were contradictory and inconsistent with many of the principles of the Gurus and were not accepted by the majority of Sikhs. Starting early this century in 1931 an attempt was made by the Shromani Gurdwara Parbandhak Committee (S.G.P.C.) to produce a modern standard Rehit. These efforts involved the greatest Sikh scholars and theologians of this century who worked to produce the current version. The document produced has been accepted as the official version which provides guidelines against which all Sikh individuals and communities around the world can measure themselves. The Reht Maryada is the only version authorized by the Akal Takht, the seat of supreme temporal authority for Sikhs. It's implementation has sucessfully achieved a high level of uniformity in the religious and social practices of Sikhism.
---

Copyright (©)2004 by Sikh Missionary Society (U.K.)
All Rights Reserved.