S.M.S Opening Hours
Email us your enquiries or drop in during these hours:

Monday to Saturday
10.30 AM to 6.30 PM

Sundays
2.00 PM to 6.30 PM
Miri-Piri Seminar On Saturday 28th February 2015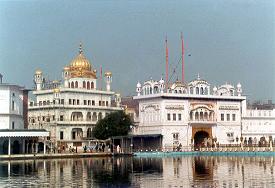 Miri-Piri Seminar
On
Saturday 28th February 2015
For students above the age of 12 years.
Time & Place:
2.00 PM
at
The Sikh Missionary Society UK
8 - 10 Featherstone Road
Southall, Middlesex UB2 4JH
To register your interest, please telephone or e-mail giving: name, age and if coming with parents:
Telephone: 020 8574 1902
or E-mail:
info@thesikhmissioinarysociety.org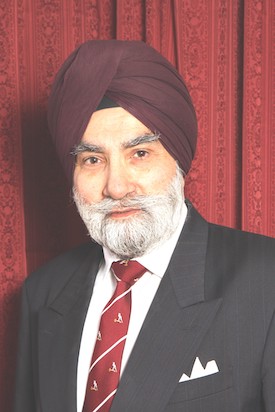 Sardar Gurmukh Singh* (Principal, UK Civil Service ret'd) will give a talk for half an hour, followed by questions and answers (Q & A session). The seminar will then continue with an open discussion in which all can take part.
Miri-Piri
living teaches us to remember Waheguru ji as described in
Mool Mantar
, while we live normal working lives with our families, sharing with others and taking part in the life of our community called the
Khalsa Panth
.
Our Ten Guru ji's taught us about
Miri-Piri
living through own lives over the period 1469 to 1708. All that they taught us is in Sri Guru Granth Sahib ji.
In the
Miri-Piri
seminar, we learn together the meaning of the two words "
Miri
" and "
Piri
" by looking at simple examples from nature, and from Sikh history to see why it is so important for a Sikh to live a life of
Miri-Piri
as taught by our Guru ji.
Sikhi
words will be used and explained.
Please do register interest and do arrive before 2.00 PM.
Further Reading
May Guru Gobind Singh Ji Guide us in the New Year 2015

A look back to see the future…..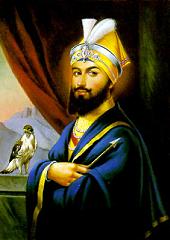 In Year 2014:

1984 accepted as the year of Sikh "Genocide" by world media
Revealed: British role in Darbar Sahib attack
Remembered: Proud Sikh military role in World War I
Improved British Media coverage of Sikh issues
Improved grassroots Sikh representation
As we Celebrate the New Year and the Parkaash* Gurpurab of Sarbans Daani, Saint-Warrior Guru Gobind Singh ji, we also take lessons from Sikh tradition to guide us through the challenges ahead. Guru ji established collective leadership. The Khalsa tradition of the 18th Century taught us that true leadership through seva and self-sacrifice can overcome impossible odds.

The Khalsa clashed with oppressive regimes; but used armed conflict only as a last resort. In peacetime, Sikhs have always supported regimes which promote egalitarian values and the rule of law. Most probably, that has been the main reason for lasting Anglo-Sikh relations. In Britain we live in a truly multi-cultural society in which we are stake holders and contributors. We have always been accepted as hard working and law abiding citizens. Our egalitarian universal Sikhi values have been praised. These are also the ideals towards which truly democratic societies like the United Kingdom have aspired. We uphold the proud Sikh tradition when exercising our democratic rights as citizens.

Year 2015 gives us an opportunity to assert Sikh identity by influencing the manifestos of the main parties for the General Election in May. It is for Sikh youth leaders to give responsible and collective lead

May happiness and blessings of the Guru be with all as we enter the New Year and celebrate the Parkaash of:

Sahibe-e-kamaal Guru Gobind Singh;
Badshahe darvesh Guru Gobind Singh;
Shah-e-Shahenshah Guru Gobind Singh.

*Parkaash = illumination. Birth of a saintly person who becomes a source of spiritual enlightenment.

Further Reading

350th Foundation Day of Anandpur Sahib on 19 June 2015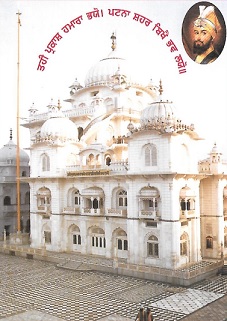 The Shromani Gurdwara Parbandhak Committee, the apex body for managing the Gurdwaras in Panjab, has announced grand celebrations to mark the 350th foundation day of Anandpur Sahib on 19 June 2015. The announcement was made following a Gurmat Samagam (religious congregation) organized as an inaugural function at Dashmesh Diwan Hall of Takht Sri Kesgarh Sahib, Anandpur Sahib.

Known as Makhowal, the town was founded by Guru Teg Bahadur Sahib. The foundation was laid on June 19, 1665. On the occasion of Vaisakhi in 1699, from a Sangat of thousands from far and wide, Guru Gobind Singh ji revealed the "Panj Piaray" the Five Beloved Ones, and the Order of the Khalsa, the Akal Purakh ki Fauj (The Army of the Timeless Being.)

In preparation for the celebrations, heritage look will be given to the five historic forts in the holy town: Quila Anandgarh Sahib, Quila Taragarh Sahib, Quila Haulgarh Sahib, Quila Lohgarh Sahib and Quila Fatehgarh Sahib. Ancient Sikh weapons will be displayed at the forts. Gold work inside Takht Sri Kesgarh Sahib as also on its domes will be carried out ahead of the celebrations. Nagar kirtans from different places, including the other four Takhts, will reach Anandpur Sahib to mark the occasion.


Sikh Missionary Society (U.K.) & Sikh Council UK


The Sikh Missionary Society (U.K.) is now affiliated to the Sikh Council UK supporting the principle of Sikh unity to pursue Sikhi miri-piri objectives in the UK & Europe (following the Paris Sikh Summit of 26 November.

Further reading -

Remembering Delhi Pogrom 1984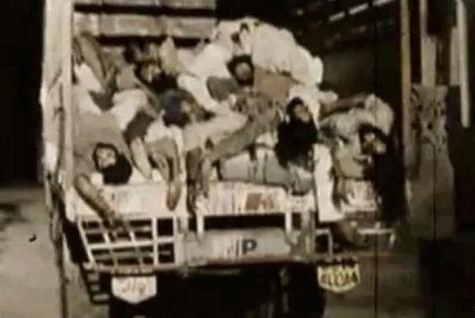 Sikhs worldwide remember the 1984 pogrom in which, according to official figures, at least 3,000 Sikhs were killed by organized mobs in Delhi in the first 3 days of November 1984. Thousands of Sikhs were also killed in other cities of India. While the terror of the human slaughter within such a short time was horrifying, the contrived completeness of the failure of the Indian administrative system was inexcusable.

Those killed, the widows, and their children who grew up without much support or succor, are the direct victims of the pogrom. The world Sikh community suffering from the collective trauma and remembering the pogrom, is the second victim. It may be argued that the Indian democracy, which failed to protect own citizens and continues to deny justice to the victims, is the third "victim" of this tragedy.

Pogroms, genocides and human tragedies, should unite all right thinking, fair-minded people above communal and religio-ethnic divides so that lessons are learnt, and history does not repeat itself. The politics of forgetfulness must not be allowed to suppress the traditional Sikhi spirit of remembrance expressed in the daily Ardaas (supplication).

In an ever shrinking world, no one can remain immune from large scale selective massacre of one community and prolonged delay in the delivery of justice. We remember those who lost their lives in the Sikh genocide of November 1984 and their families who continue to be denied justice to this day.

Further Reading

Sikh Dastaar (Turban) Victory at United Nations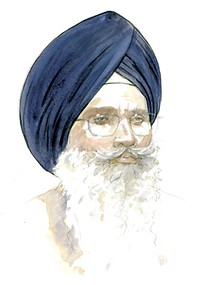 The Sikh Missionary Society UK, welcomes the news that the UN Human Rights Committee (UNHRC) has ruled against France in the case of Bhai. Ranjit Singh of France.

Since 2005, seventy-six years old, Bhai Ranjit Singh has been denied access to public health care system and to social benefits, because he believes that the Guru's sacred gift, the turban, cannot be surrendered to any secular authority.

This success, led by United Sikhs, will add vigour to the efforts of many Sikh organisations to secure Sikh religious rights in Western countries. What United Sikhs, who led the case, have shown is that cases like that of Bahi Ranjit Singh can be successfully taken to the UN.

The onus of proof is on the state to show that there are defensible reasons for placing restriction on religious freedoms. Otherwise, Sikhs have always shown a willingness to co-operate with governments to find joint solutions to any problems.

Further reading -

Guidance on the wearing of Sikh Articles of Faith in the workplace and public spaces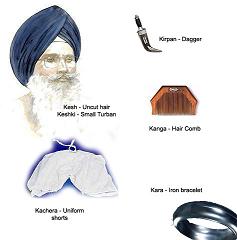 Achieving this Guidance on the wearing of Sikh Articles of Faith in the workplace and public spaces by the Equalities and Human Rights Commission (EHRC) is an important step forward in recognition of the Sikh religious identity in the UK. The Sikh Missionary Society UK was represented by Gurmukh Singh (UK) in the drafting of the Equality and Human Rights Commission guidelines.

You should read this guidance if you require:

clarification on how the law currently applies to the wearing of Sikh articles of faith
examples of best practice in dealing sensitively and fairly with observers of the Sikh faith
a tool to strengthen good relations by promoting greater understanding between Sikhs and others
a guide for private and public sector organisations in terms of dignity and fairness at work, and service delivery with regards to the Sikh community, and in promoting good relations, and
links to other guidance on this topic
For further reading -

Aim and Activities
The Aim of the Sikh Missionary Society is the "Advancement of the Sikh faith in the U.K and abroad" which is brought about by various activities:

To Produce and distribute books on the Sikh Faith in English and Panjabi, and other languages to enlighten the younger generation of Sikhs as well as non-Sikhs.
To Advise and support young students in schools, colleges and universities on Sikh issues and Sikh traditions. If you belong to an educational institution and would like more information on Sikhism please contact the Resource Centre.
To Arrange Classes, Lectures, Seminars, Conferences, Gurmat camps and the celebration of Holy Sikh Events.
To award prizes to children on the basis of their achievement and interest in the field of Sikh Faith and Panjabi Language.
To make available all Sikh Artefacts, Posters, Literature, Music, Educational Video's, DVD's and Multimedia CD-ROMs
The Sikh Missionary Society U.K seeks financial and other help from Sikh Sangats and Gurdwaras to meet the objectives of the Society. The Society also acts as a Sikh Resource Centre and has over 1000 life and ordinary members from all over the U.K and abroad.
Ongoing Classes and Courses
Punjabi Classes - learn to read, write and speak Panjabi. To find out more about Punjabi Classes at the Sikh Missionary Society call (020) 8574 1902.
Times: Wednesdays 6.00 - 7.30 PM

Kirtan Classes - learn to play and sing Kirtans - You can bring your own instruments for practice and accompaniement. To find out more about Kirtan Classes at the Sikh Missionary Society call (020) 8574 1902.
Times: Wednesdays 6.00 - 8.00 pm

Raj Academy Classes - learn to play traditional instruments in raag.
Times: Fridays 6.00 - 8.00 pm

Yoga Classes - learn how to build a healthy body and develop a balanced mind. To find out more about Yoga Classes at the Sikh Missionary Society call Gurmail Singh on 07931252155.
Times: Mondays to Fridays 6.30 - 8.00 pm

Contact us to find out more about our classes