"God becomes Manifest in the Assemblage of His Devotees (Sadh Sangat).
Realize Him through this Association in contemplation of His Word."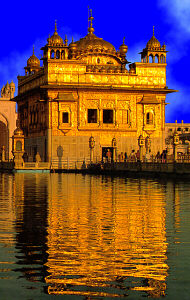 A Gurdwara is the place where Sikhs come together for congregational worship. This book serves as an Introduction to what is a Gurdwara and the various ceremonies that are held in the Gurdwara.
Contents
Preface