"Let him, who calls himself a Sikh of the True Guru,
Rise early and meditate on God;
Let hint exert himself in the morning and bathe in the tank of Nectar,.
Let him repeat God's Name,
under the Guru's instruction;
Thus shall his sins and errors-be erased.
Let him at sunrise sing the Guru's hymns;
Sitting or standing, he should meditate on God's Name.
The Disciple, who at every breath, meditates on God,
will please the Guru's heart.
He alone takes the Guru's instruction,
who is by the Lord's mercy so guided.
The slave Nanak seeks the dust of the feet of him,
Who himself repeats Gods name, and leads others to do so."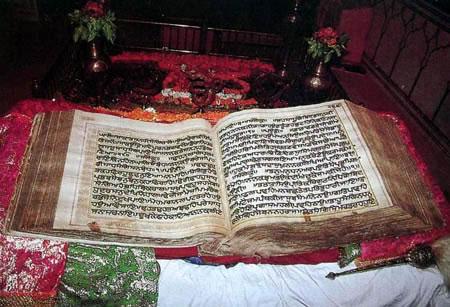 This book includes an Introduction to Sikhism.
Contents